Trimmers & Brushcutters Rockhampton
Rockhampton's widest range of grass trimmers and brushcutters
When it comes to getting long grass or wild growth under control, nothing makes it easier than a right tool for the job, Rimrock's large range of grass trimmers and brushcutters means you will find the right machine for the job.
From quick, light cleanups around the garden, to all day heavy duty landscaping and contractor work, there's a product to suit every job. Powerful, reliable and comfortable.
When clearing and tidying your property, having a brush cutter that is suited to the environment makes for easier work, as well as saving you money in repairs and potential replacement of inept equipment.
At Rimrock, we've been supplying Rockhampton with outdoor power products for over 60 years, sourcing the industry's most premium products. Our team will never recommend a brush cutter without finding out about it's intended application first.
We proudly sell grass trimmers and brushcutters from STIHL and Honda.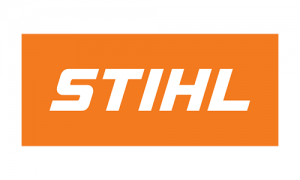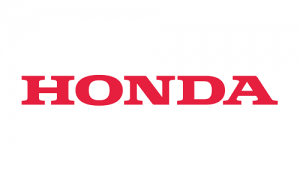 ---
STIHL Grass Trimmers & Brushcutters
STIHL Battery Grass Trimmers
A mobile, quiet and powerful means of keeping grass under control. Offering battery mowing performance based on a long-lasting lithium-ion battery and a brushless, electronically controlled electric motor.
STIHL Homeowner Grass Trimmers
Handy and lightweight, STIHL Grass Trimmers are ideal for property maintenance. Mow areas of lawn or trim tight spaces with ease.
STIHL Professional Brushcutters
Within the STIHL Professional range of Brushcutters there is a product to suit every terrain ensuring these powerful and ergonomic models handle every job with ease.
STIHL Electric Grass Trimmers
Electric Grass Trimmers from STIHL are perfect for trimming small areas around the house and tidying lawn edges with ease. Furthermore the whisper-quiet motors are ideal for noise-sensitive areas.
---
Honda Grass Trimmers & Brushcutters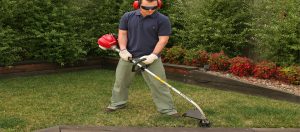 Honda Domestic Brushcutters
The Honda UMS425 Bent Shaft Brushcutter is the world's bestselling 4-stroke Brushcutter. It has a 25cc Mini 4-Stroke commercial grade engine which runs on unleaded fuel and features an easy to use 'tap and go' nylon head. It's easy to use with its 360° "any-side-up" operation – use and store in any position and it includes safety goggles.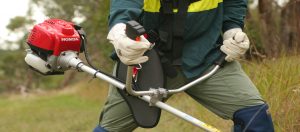 Honda Commercial Brushcutters
Honda Brushcutters have a Mini 4-Stroke commercial grade engine which run on unleaded petrol. They feature anti vibration engine mount, heavy duty 'tap and go' nylon line head and all include safety goggles & a full operator harness. The 360° "any-side-up" operation makes it easy to use in any position. The Honda Brushcutters are available in 25cc and 35cc engine and are either loop or bike handle.
Take care of your property with a quality trimmer or brushcutter.