Honda Generators – Power When You Need It
Honda Generators are renowned throughout Australia, and all around the world for being the top choice for back-up power solutions. So no matter what you need to power, you can be confident Honda has the right generator for you. 
Honda make generators to suit a variety of everyday uses. The most popular is the super quiet EU22i generator.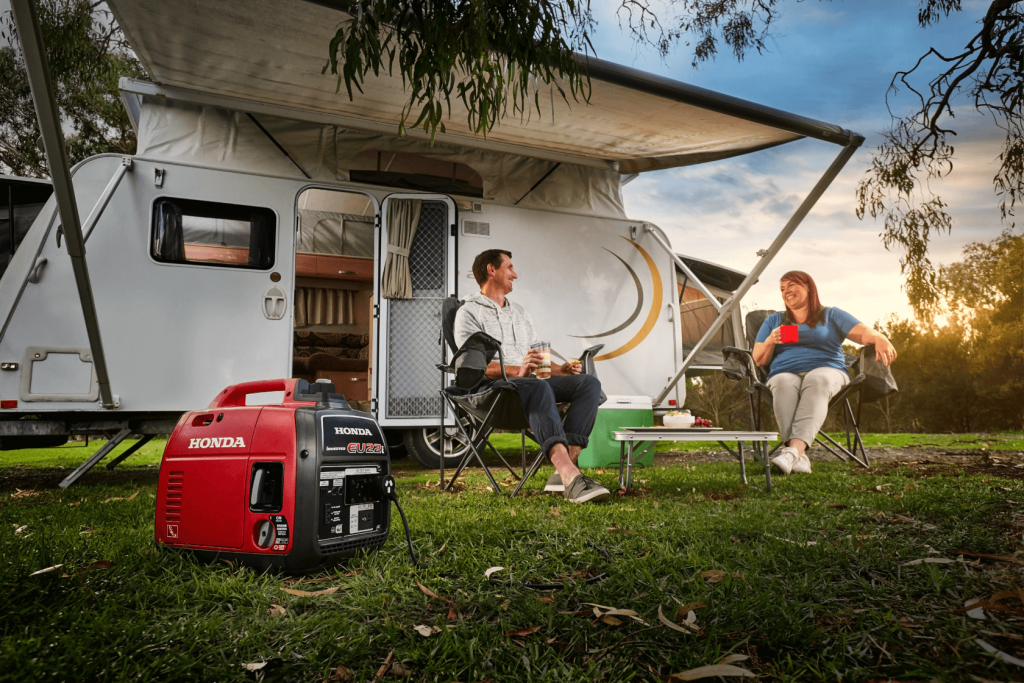 EU22i Generator
The world's best-selling leisure generator just got a whole lot better! With 200W MORE power, the all-new Honda EU22i Generator can power more than ever before. Used for leisure, back-up power and for the job site, it really packs a punch! The EU22i starts first time, every time with Honda's reliable one pull easy start system. Your back will thank you! – increased diameter of oil filler for improved draining & catching of oil – low fuel consumption for cost efficiency – runs consistently on a full fuel tank for an 8 hour day *with eco-throttle switched on at 1/4 output – delivers better than commercial quality electricity
FEATURES
Maximum output 2000W/240 volt AC and 8 amp DC to run appliances and charge automotive batteries simultaneously
Whisper-quiet operation from 53dB(A)
Delivers better than commercial quality electricity
Delivers greater fuel efficiency via the built-in Eco-Throttle
Engine is protected via low oil alert system
Up to 15 hours of continuous operation on Eco-Throttle
SPECIFICATIONS
Engine: GXR120
Displacement: 121cc
Ignition System: Transistor
Oil Alert: Yes
Starting System: Recoil
Stopping System: Ignition primary circuit ground
Fuel (approx): 0.64 (litres/hr)
Fuel Tank Capacity: 3.6 litres
Continuous Operating Hours: 8hr *
Operating Noise Level (at 4m): LwA 91dB(A)**
Dry Weight: 21kg
Maximum AC Output: 2200VA
Rated AC Output: 1800VA
DC Output (Generator / Charger): 8.3A
Battery Charging: Yes
Frequency Meter: No
Volt Meter: No
Generator Type: Mulitpole field rotation type (inverter)
Rated Voltage: 240 (V)
Rated Frequency: 50 (Hz)
Fuel Gauge: No
AC Circuit Breaker: Yes
DC Circuit Breaker: Yes
Auto Throttle: Eco-throttle
Auto Choke: No
Pilot Lamp: Yes
Air Cleaner: Dual element type
Parallel Operations Connection Ports: Yes
Parallel Operations Connection Cable: Optional
4 Wheel Dolly Kit: No
* With Eco-throttle switched on at 1/4 output
**LwA refers to sound power level and is measured at rated load, 4 metres from the product in a closed anechoic room. This figure can only be compared to other LwA models, not dB models which are measured 7 metres from the product.
We match products with applications.
What do you need a generator for? Our team can help you on 07 4927 7033.
Honda Generators
For more information about the range of Honda Generators use the product links below or drop into Rimrock Agencies and talk to our team about which generator best suits your needs.
Super Quiet Generators | EU10 | EU22 | EU30 HANDY | EU30is Electric Start | EU32 | EU30is Electric Start | EU70
Industrial Generators | EM30 | EM10000 | EP2200CX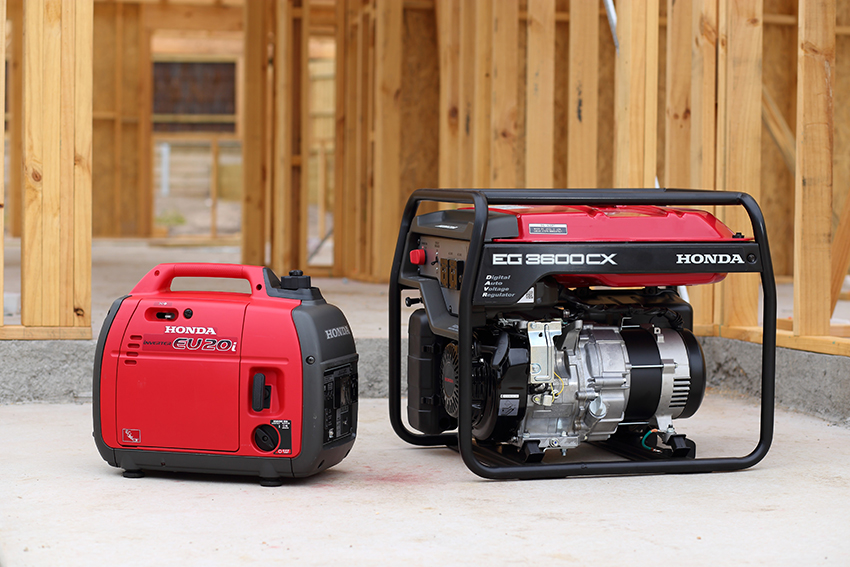 Servicing and Maintenance
We recommend a general checkup and service of your generator once every 12 months.
However, the unforeseen can happen, and when it does, Rimrock are here with full servicing, replacement of parts and repairs should you require them.
At our annual service of your generator, we'll
Check the power output
Oil change
Change air filters
As well as a general clean and tidy up. To organise a service, call the team today on 07 4927 7033.
Whether it's a portable generator, big, or small, Rimrock Agencies supply and service it.