Keep it tidy with hedge trimmers
A neat and tidy hedge is a joy to see, but it does need work to achieve that smart finish. You can of course do the job by hand, but powered hedge trimmers will almost certainly save you time and energy. Choosing the right hedge trimmer is an important decision; the right machine will pay long-term dividends, no matter the size or scale of your task.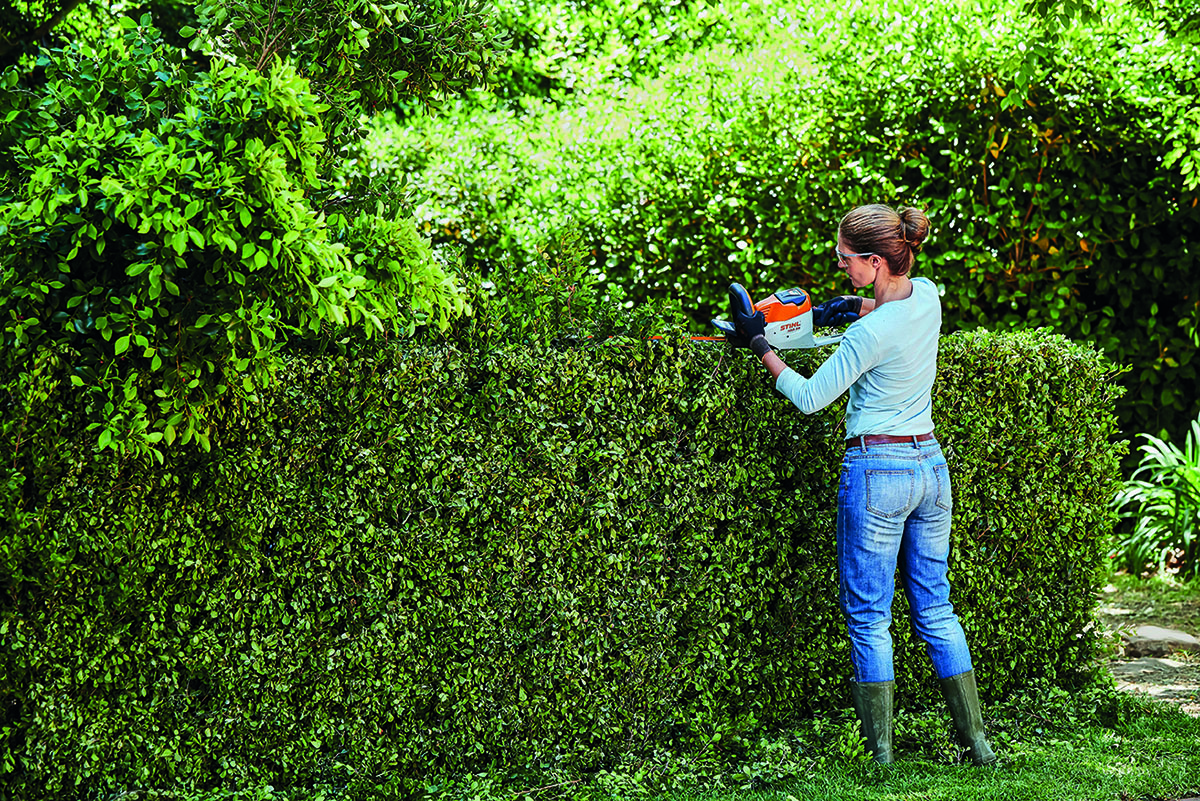 In need of a new hedge trimmer?
Call the team at Rimrock for a chat today on 07 4927 7033.
Our Hedge Trimmers
We've spent the last 50 years looking for the right suppliers, makes and models, and only stock products that our team of professionals can stand by.
At Rimrock we stock:
Each and every one of our hedge trimmers, whether domestic or commercial, comes with our recommendation and a warranty of at least 2 years.
---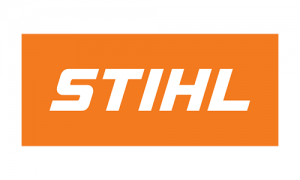 STIHL Hedge Trimmers ensure every job is cut to perfection. Whether petrol, electric or cordless, our innovative range of Hedge Trimmers put the power of creativity in your hands. STIHL also offers a range of long-reach trimmers for those bigger jobs.
Want some tips on how to trim your hedges better and be the envy of your neighbours? Check out these tips from our friends at STIHL.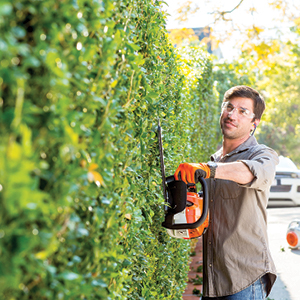 Starting from just $299, STIHL petrol hedge trimmers are powerful tools with low weight and high cutting performance.
Ideal for use on large properties, parks and landscape maintenance. They deliver the perfect cut for thick hedges and ornamental trees.
STIHL Battery Hedge Trimmers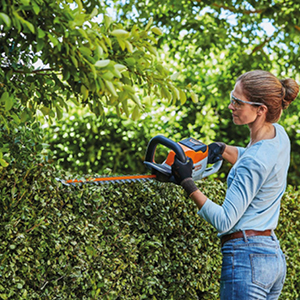 STIHL offers 3 different range in battery tools. Starting with the $199 Lithium-Ion AI range, designed for small gardens. They come with an integrated battery and weigh only 2.3kg.
The AK SYSTEM  is designed for medium size gardens and have an inter-changeable battery system that fits across 9 different tools in the range.
There is also a AP SYSTEM range that offers more power and longer battery life for larger gardens and professional users.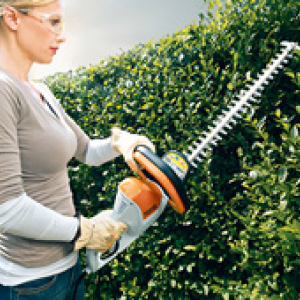 Electric Hedge Trimmers from STIHL are especially light and quiet, easy to handle, and are designed for trimming hedges and bushes around the home.
---
As well as all of the spare parts, accessories and running supplies you could possibly need for your hedge trimmer.
At Rimrock, we are not just the providers of equipment and servicing, but are experts in outdoor power equipment, waiting to help you make the right choice when it comes to buying or maintaining a product.
Call the team who have been in Rockhampton for over 50 years.